I found this cool little old telephone selector on ebay, no idea of its age or origin. It looks to have 8 primary to 12 contacts per layer (Common to 0-9,-,N) the 9th layer looks disconnected.
It looks to be a quadrant selector with four armatures per layer allowing for rapid selection, allowing for two of the four arms to be selecting the common at all times.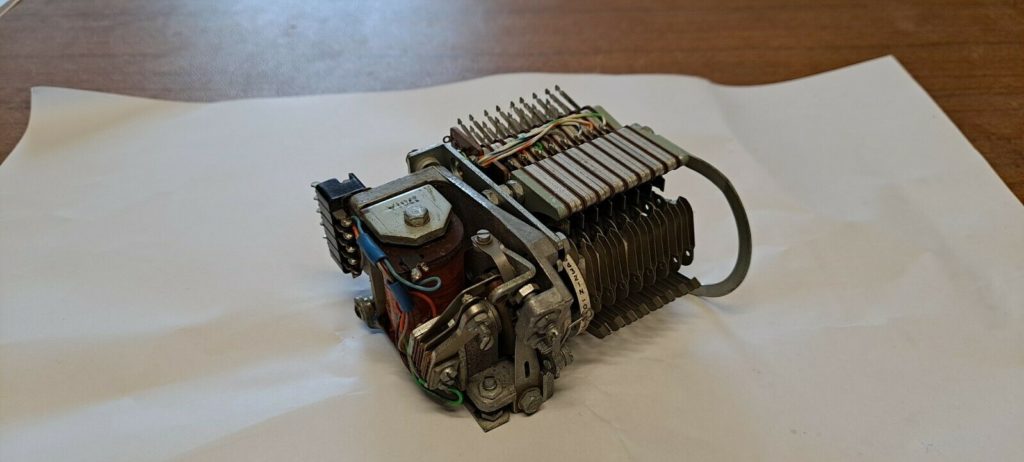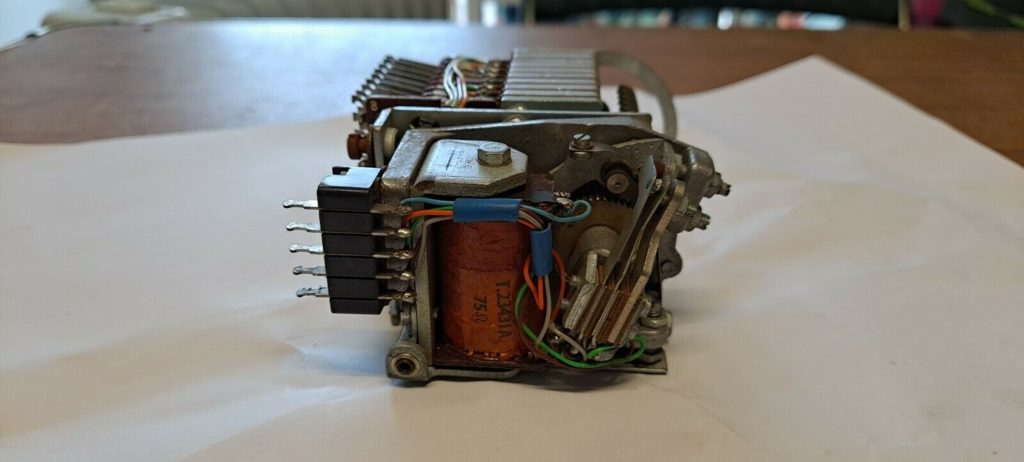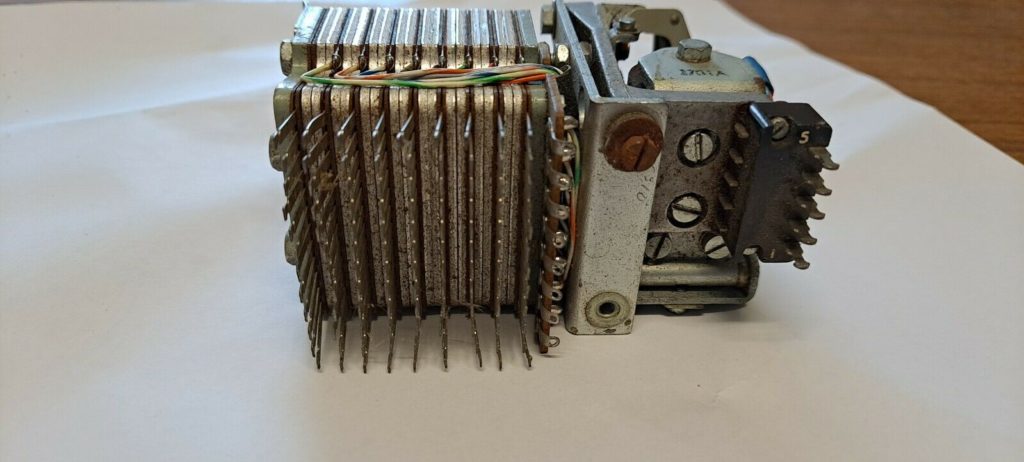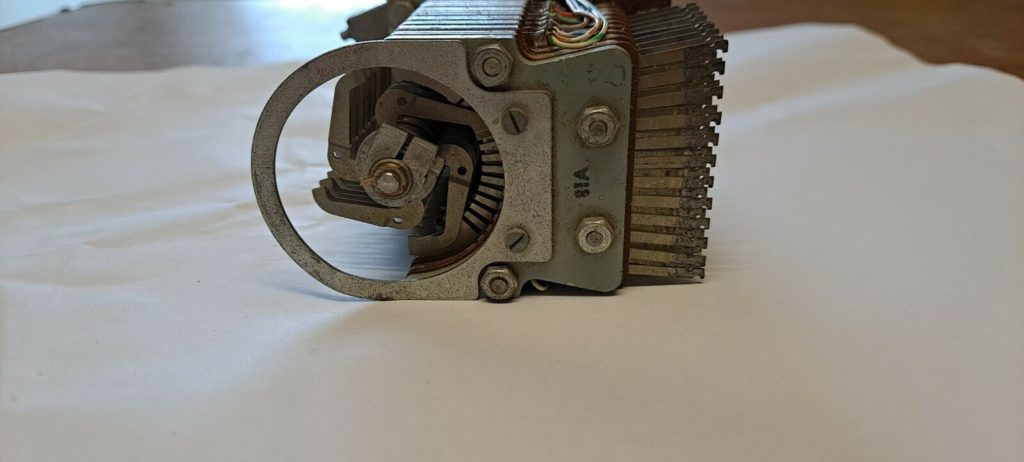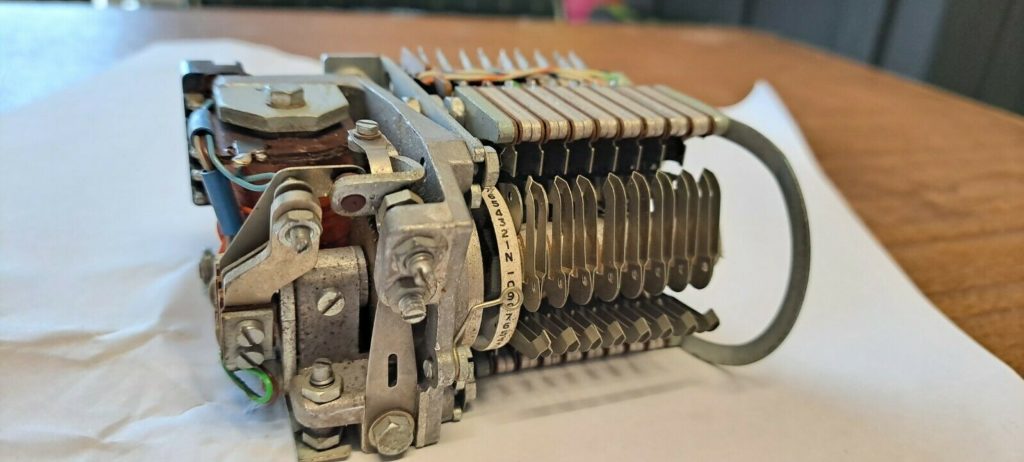 Re-creation
So before I've even receive this I decided to recreate it just from the images, will most likely drive it by a stepper motor for simplicity because I'm not a clock maker.