Building a retro Chepernet 10Base2 network for retro computers and device of the time, Much like I used to in the old days circa 1999
Ethernet Specification
IEEE 802.3a
| | |
| --- | --- |
| | 10Base2 |
| Transmission Speed | 10Mbps |
| Transmission Media | RG-58 50Ω COAX |
| Maximum Segment Length | 185m |
| Maximum Node/Segment | 30 |
| Minimum Length Between Nodes | 0.5m |
| Repeater/Series | 4 |
| Maximum Nwtwork Length | 925m |
Hardware Design for MAU
Devices On Retro LAN
PC
Retro pcs?
Unix
IBM RS/6000
Sun Workstation
Other device
HP LaserJet 4000 C4120A (via Jetdirect J3111A)
HP Jetdirect EX J2591A Print Server

Dlink DL514 Remote Access Server

USROBITICS 56k modem
Connection to the internet
Cisco IAD2431 (ISDN E1 PRI) to Cisco 3800 with Digital Modems and NM-1CE1T1-PRI
Dial up via 56k modem to FXS then to E1 then to a Digital modem and to network AS
or
NM-1E to aui
OK Rabbit Hole Time
Ok I've settled on a Cisco 3640 after fighting with the 2600xm and 3700 routers I have in my control I needed to get a 3600 router for module support.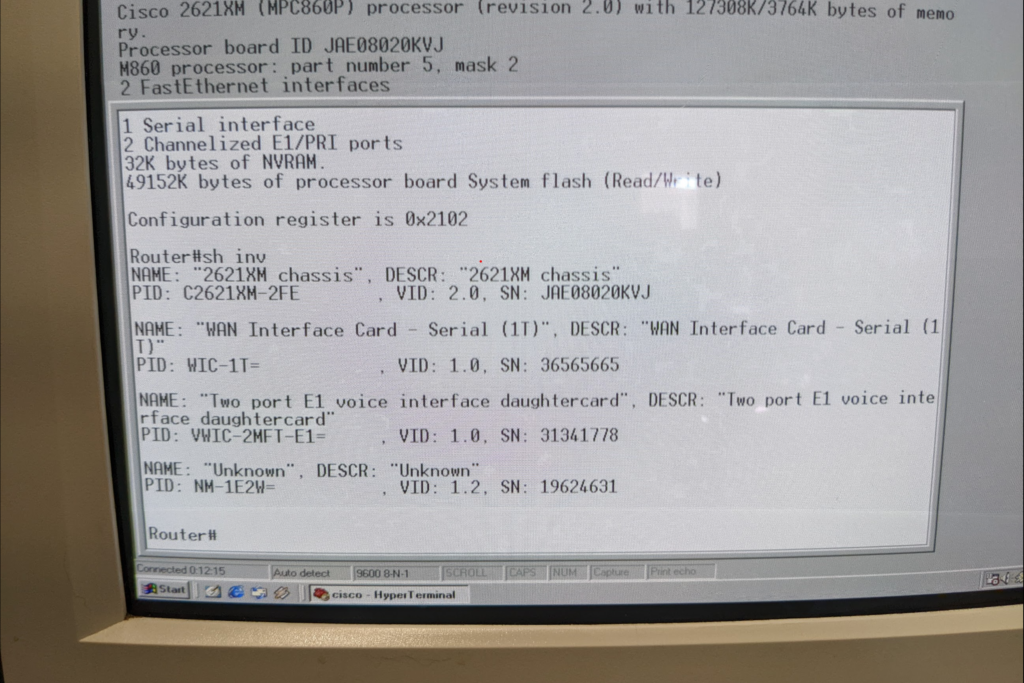 The C3640 has the following modules and should look like the below image.
NM-2FE2W-V2 (WIC-2T + VWIC-1MFT-E1)
NM-1E2W (AUI Port to BNC)
NM-2V (VIC-2FXS)

I used to run with the C3660's (the below two beautiful beasts)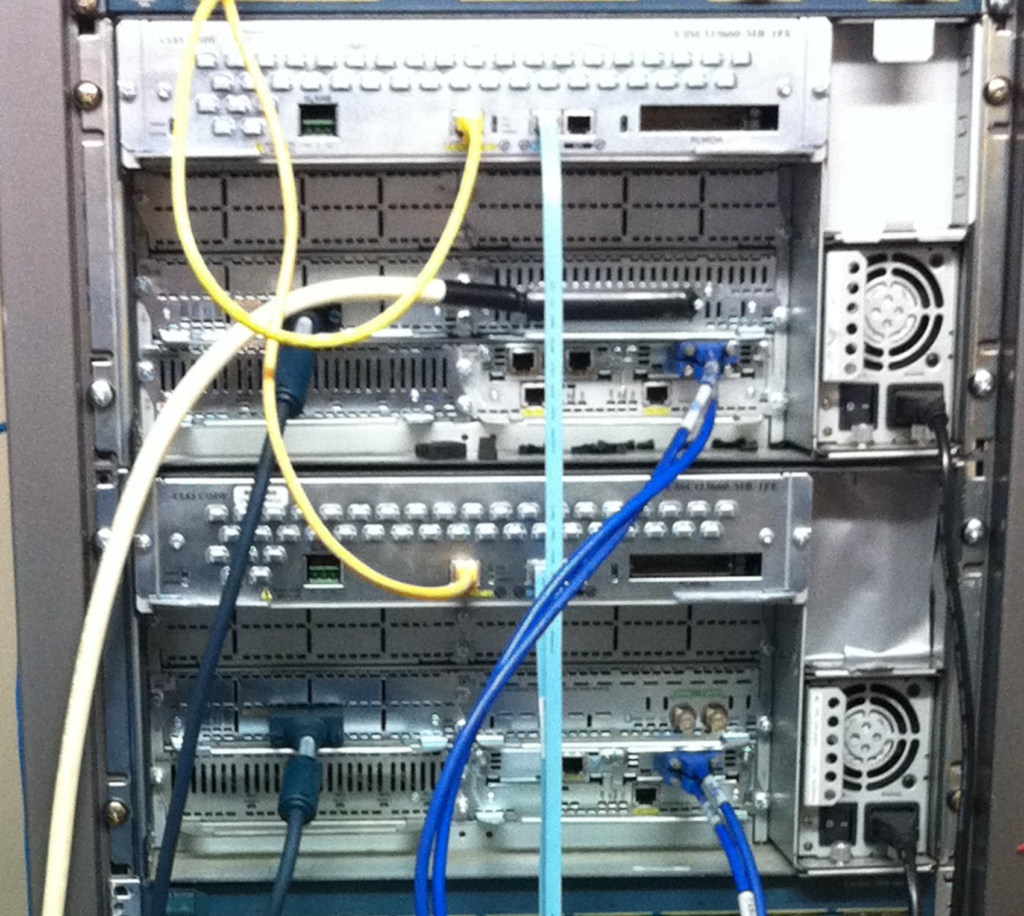 so i had a few NM-2FE2W-V2's laying around but had to order in some NM-2E2W to get an AUI port with support for the 3640s i was uising now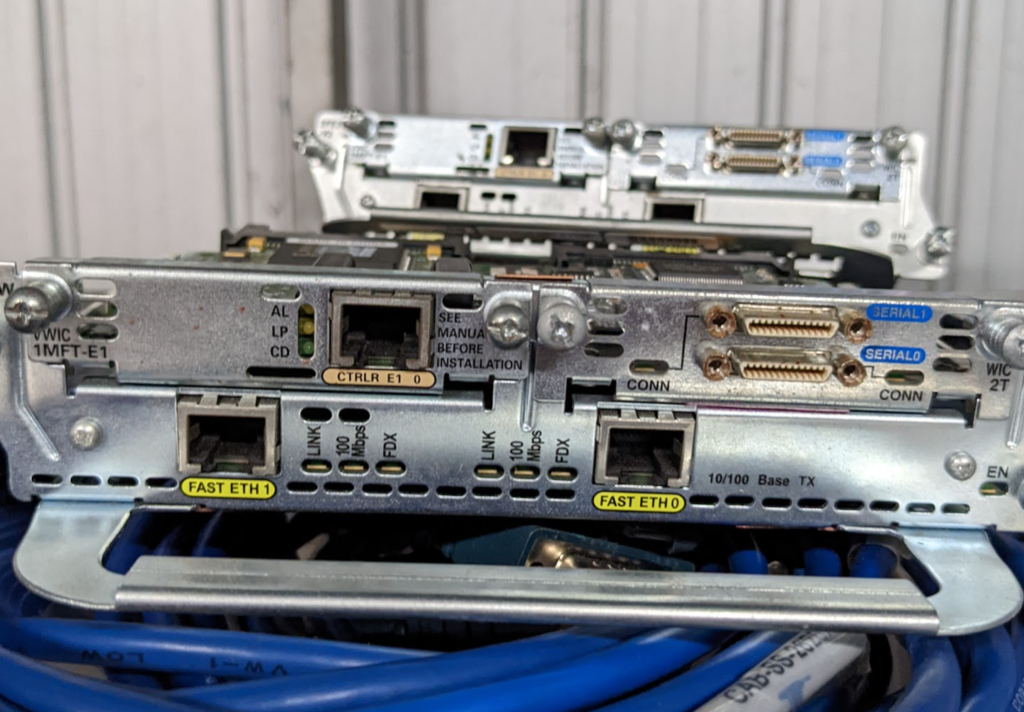 New Old Stock – CenterCom MX10 MAU